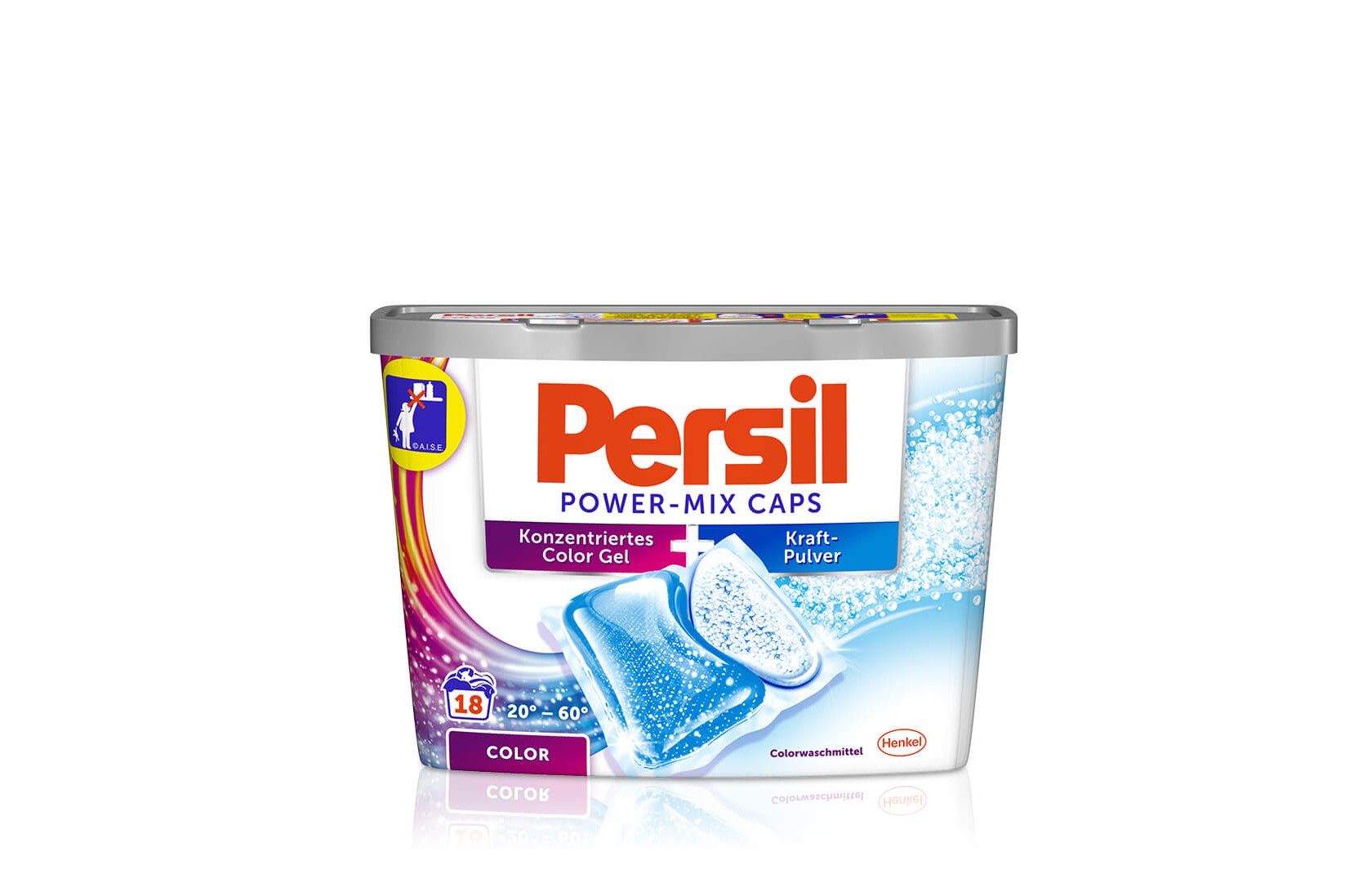 Persil Power-Mix Caps Color
Power-Mix for perfect cleanliness of colourful linen in the easiest way.
Produkt Details
Thanks to the unique 2-chamber technology, Persil Power-Mix Caps combine powerful powder and concentrated gel in one product for the first time. The Power Powder protects bright colors from fading. Concentrated color gel dissolves even stubborn stains effortlessly.
For a perfect result in the easiest way: Simply place the Power-Mix-Cap in the back of the empty washing drum, wash on top - done!
Practical for you, sustainable for the environment